concurso: O blog participa no concurso na categoria de melhor blog sobre famosos . Se gostas do meu blog vota eu agradeço =) clica aqui :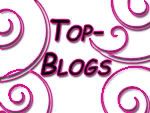 O blog participa no concurso : BLOG SOBRE FAMOSOS
No dia 30 de maio estreou no cinema nos  Estados Unidos . o filme : "Sex and the City" e os primeiros desenvolvimentos sugerem que foi um grande sucesso, fazendo uma bilheteria de US $ 75 milhões em um único dia nos Estados Unidos.

E isso significa que pode haver um segundo filme Michael Patrick King, director e produtor do filme ", escreveu o filme com um começo, um desenvolvimento e uma final, porque ele não queria deixar a platéia insatisfeita.
credito:                  http://www.variety.com/article/VR1117986692.html?categoryId=13&cs=1