Attention, Upper East Siders: "Little J" has not left the building. 

This is the latest coming out of Camp Gossip Girl after the Hollywood Reporter reported this morning that executive producer Josh Schwartz and his crew are currently working on a Gossip spinoff, most likely surrounding Taylor Momsen's character, Jenny Humphrey (aka Li'l J), who was the subject of a spinoff series for the Gossip books.
I just emailed Schwartz himself to get the real story, and he tells me the rumors are not true:

"Not sure how this got out there, but no plans for spinoff at this moment," Schwartz tells me. "The books do have a spinoff, but we have nothing in the works right now other than making sure season two gets off to a great start."
Holla! Personally, I'm thrilled to hear that Schwartz is keeping his creative mojo focused on the two shows we already know and love: Chuck and Gossip Girl, you?
You know you love it.
XOXO,
TV Gossip Girl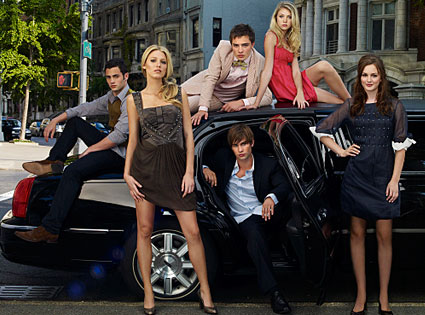 credito /credit to : E! Online