Domingo, 9 de Setembro de 2007
Segundo o site Guinness World Records  a serie mais popular do mundo é  a série policial CSI: Miami .
A serie foi  lançada em setembro de 2002 .
Quarta-feira, 5 de Setembro de 2007
o vídeo em HQ da musica "Humuhumunukunukuapua'a" cantada por Sharpay e Ryan Evans (Ashley Tisdale e Lucas Grabeel).
Terça-feira, 4 de Setembro de 2007
Rihanna é relatado por  ser a terceira adolescente mais rica em Hollywood, após Daniel Radcliffe, 17 do harry potter  e tb a actriz Hayden Panettiere, 17 da serie heroes e tb Hilary Duff, de 19 anos.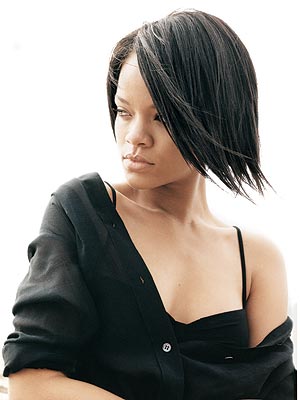 Rihanna, 19
"The Barbados-bred singer, whose latest CD, Good Girl Gone Bad, sold more than 200,000 copies in its first two weeks out, says she's a savvy spender, "I don't like to waste money. I buy things that I'm going to get my money's worth out of, things I'm going to use a lot. I like to splurge on make up and shoes. My mom loves bags. I bought her one."

A cantora tb é é nomeada no  MTV European Music Awards para quatro nomeações:
 Ultimate Urban, Solo, Most Addictive ("Umbrella" ft. Jay-Z) and Album ("Good Girl Gone Bad.")
Se quiserem saber mais visitem: Times of India
Domingo, 2 de Setembro de 2007
Foi divulgado o poster da 4 temporada da serie 'Donas de Casa Desesperadas' nos EUA, pela ABC .
Aqui vos deixo o poster e so clicar na imagem
Sábado, 1 de Setembro de 2007
Um morador do Havaí identificado como "Jacobe" escreveu ao site Lost Spoilers contando que passou nesta quinta-feira por um local que estava sendo usado como locação de uma filmagem da série - e disse que conseguiu ver o ator Josh Holloway (que vive o golpista) no set de gravação. Só que a tal gravação não foi feita no acampamento da praia ou em uma floresta havaiana...

De acordo com a fonte, a filmagem aconteceu nas ruas havaianas, e a cena trazia a perseguição protagonizada por duas viaturas policiais, que seguiam atrás de um automóvel - e o veículo acabou subindo numa rampa, batendo em seguida.
creditos:globo