Sexta-feira, 22 de Fevereiro de 2008
Ontem a actriz Renata Sorrah mais conhecida pela sua personagem na novela Duas Caras em k intrepreta a personagem : Celia Mara completou ontem 61 anos
Parabens e felicidades
E hj 2 actrizes completam aniversário.
A 1 actriz  e a Aracy Balabanian  e conhecida pelos seus trabalhos em novelas como : Da Cor do Pecado , A Lua me Disse e mais recentemente se vui na novela : Eterna Magia
E a 2 actriz e a : Drew Barrymore k completa hj : 33 anos e e conhecida pelos seus papeis em filme como : Enigm, a mortal (Doppelganger) , Amor louco (Mad love) , Nunca fui beijada (Never been kissed) (Charlie's Angels: The Movie) , (Charlie's Angels: Full Throttle) , Duplex (Duplex)  entre outros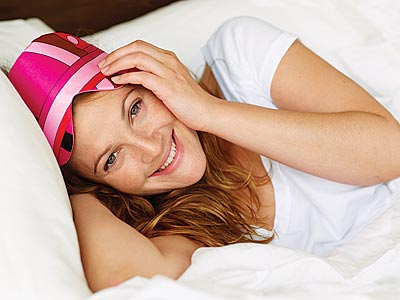 Para as 2 mts parabens e felicidades .
Quinta-feira, 21 de Fevereiro de 2008
O actor Michael Emerson k na serie lost intrepreta a personagem :Ben Linus foi entrevistado no programa Opie & Anthony
creditos: http://www.foundrymusic.com/opieanthony/displaymedia.cfm?id=17477
Best Science Fiction Film


Cloverfield                                                                                                     
Fantastic Four: Rise of the Silver Surfer                                              
I Am Legend                                                                                            
The Last Mimzy                                                                                 
Sunshine                                                                                                 
Transformers                                                                 
Best Fantasy Film
Enchanted                                                                                                    
The Golden Compass                                                                         
Harry Potter and the Order of the Phoenix                                                
Pirates of the Caribbean: At World's End                                                   
Spider-Man 3                                                                                                          
Stardust                                                                                                          
Best Horror Film
30 Days of Night                                                                                                    
1408                                                                                                  
Ghost Rider                                                                                                            
Grindhouse                                                                                       
The Mist                                                                                           
Sweeney Todd: The Demon Barber of Fleet Street     
Best Action / Adventure / Thriller Film
3:10 to Yuma                                                                                                 
300                                                                                                            
The Bourne Ultimatum                                                                                  
Live Free or Die Hard                                                                        
No Country for Old Men                                                                                
There Will Be Blood                                                                      
Zodiac                                                                                                          
Best Actor
Gerard Butler                                           
John Cusack                                            
Daniel Day-Lewis                     
Johnny Depp        
Viggo Mortensen                          
Will Smith                                       
Best Actress
Amy Adams                                         
Ashley Judd                                                
Helena Bonham Carter  
Naomi Watts                                    
Belen Rueda                                      
Carice van Houten                               
Best Supporting Actor


Javier Bardem                           
Ben Foster                                          
James Franco
Justin Long                                                     
Alan Rickman    
David Wenham    
                                   


Best Supporting Actress


Lizzy Caplan                                          
Marcia Gay Harden                                
Lena Headey                                               
Rose McGowan                       
Michelle Pfeiffer                                      
Imelda Staunton    
         


Best Performance by a Younger Actor


Alex Etel                                         
Freddie Highmore                              
Josh Hutcherson                            
Daniel Radcliffe           
Dakota Blue Richards                     
Rhiannon Leigh Wryn    
                    

Best Direction


Tim Burton     
Frank Darabont                                        
Paul Greengrass                           
Sam Raimi                                          
Zack Snyder                                              
David Yates   
            


Best Writing


Roger Avary, Neil Gaiman                     
Brad Bird                                              
Joel Coen, Ethan Coen               
Michael Goldenberg  
Michael Gordon, Zack Snyder, Kurt Johnstad 
John Logan    
 


Best International Film


Black Book                                                                                     
Day Watch                                                                                                
Eastern Promises                                                                                        
Goya's Ghosts                                                                              
The Orphanage                                                                                              
Sleuth      
                                                                                        


Best Animated Film


Beowulf                                                                                                         
Meet the Robinsons                                                                                    
Ratatouille                                                                                                   
Shrek the Third                                                           
The Simpsons Movie                                                                          
Surf's Up     
                                                                                                         


TELEVISION NOMINATIONS

Best Network Television Series


Heroes                               
Lost                               
Pushing Daisies                       
Terminator: The Sarah Connor Chronicles           
Journeyman                           
Supernatural           
                


Best Syndicated / Cable Television Series


    Dexter                           
  Battlestar Galactica                   
    Stargate SG-1                       
    The Closer                      
    Kyle XY                       
    Saving Grace 
                      


Best Presentation on Television

   
Battlestar Galactica: Razor               
    The Company                       
    Fallen                           
    The Family Guy: "Blue Harvest"           
    Masters of Science Fiction               
    Shrek the Halls                   
    Tin Man   
                    


Best International Series

   
Doctor Who                       
    Torchwood                       
    Meadowlands  (aka Cape Wrath)           
    Jekyll                           
    Life On Mars                       
    Robin Hood   
                    


Best Actor on Television

   
Matt Dallas           
    Matthew Fox           
    Michael C. Hall       
    Kevin McKidd       
    Edward James Olmos       
    Lee Pace
           


Best Actress on Television

   
Anna Friel           
    Lena Headey                  
    Jennifer Love Hewitt       
    Holly Hunter           
    Evangeline Lily       
    Kyra Sedgwick     
  


Best Supporting Actor on Television

   
Michael Emerson      
    Greg Grunberg      
    Josh Holloway          
    Erik King          
    Terry O'Quinn      
    Masi Oka   
       

Best Supporting Actress on Television

  
  Jaime Alexander      
    Jennifer Carpenter      
    Summer Glau          
    Elizabeth Mitchell      
    Jaime Murray                        
    Hayden Panettiere 
     

DVD NOMINATIONS

Best DVD Release

   
Behind The Mask: The Rise of Leslie Vernon           
    The Cabinet of Dr. Caligari (remix)                   
    Driftwood                               
    The Man From Earth                           
    The Nines                               
    White Noise 2   
                            


Best Special Edition DVD Release

     
Big  (Extended Edition)                       
    Blade Runner  (5 Disc Ultimate Collector's Edition)           
    Close Encounters of the Third Kind (30th Anniversary – Blu Ray)  
    Death Proof  (Grindhouse Presentation: Extended & Unrated)    
    Pan's Labyrinth  (Platinum Series)                   
    Troy: Director's Cut  (Ultimate Collector's Edition)
           


Best Classic Film DVD Release

   
Alligator                               
    The Dark Crystal                           
    Face/Off                               
    Flash Gordon                               
    The Monster Squad                           
    Witchfinder General 
                         
Para verem mais : http://seat42f.com/site/index.php?option=com_content&task=view&id=1628&Itemid=9
Quarta-feira, 20 de Fevereiro de 2008
A revista Maverick  foi visitar a casa fox em Madrid.
Aí existem varias secções de cenarios de series como de prison break , lost , house , Anatomia de Grey , Dexter, Shark,  entre vidas e outras serie s vale a pena ver entre outros .
Neste 1 video podem ver a prisão de sona
Supernatural, Smallville, Gossip Girl and Reaper Resume The Season With New Episodes In April
THE CW ANNOUNCES SCHEDULE FOR RETURN OF ORIGINAL EPISODES OF SCRIPTED SERIES

SERIES
ANTICIPATED RETURN
EXPECTED # OF NEW EPISODES

THE GAME
March 23
9

ONE TREE HILL
April 14
6

SMALLVILLE
April 17
5

GOSSIP GIRL
April 21
5

REAPER
April 22
5

SUPERNATURAL
April 24
4

*EVERYBODY HATES CHRIS completed 22 episodes. The 12 remaining originals will begin airing March 3.

* ALIENS IN AMERICA completed 18 episodes. The 8 remaining originals will air March 2-March 23 and April 27-May 18.
creditos : http://seat42f.com/site/index.php?option=com_content&task=view&id=1589&Itemid=9