concurso: O blog participa no concurso na categoria de melhor blog sobre famosos . Se gostas do meu blog vota eu agradeço =) clica aqui :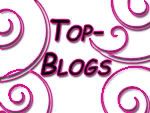 O blog participa no concurso : BLOG SOBRE FAMOSOS
Sexta-feira, 13 de Junho de 2008
No final da segunda temporada de  Brothers and Sisters abriu muitas novas histórias  mas também muitas foram terminadas como : Kevin e Scotty se  casaram, Nora e Isaacdeixaram de ser vistos, e Sarah finalmente terminou o  seu relacionamento com Graham .
Os responsaveis da serie querem arranjar 1 novo amor a  Sarah e  para preencher o papel do novo amor, já convocou dois actores Will McCormack e Eric Christian Olsen.
creditos/credit to : TVGuide
Segunda-feira, 7 de Janeiro de 2008
 Jon Robin Baitz k criou  Brothers & Sisters falou no site televisionista.
Ele queixou das dificuldades em trabalhar em equipas (após três alterações do produtor executivo) e foi incorporada em um artigo intitulado Leaving Las Vegas, publicado no jornal O Huffington Post.
Ele reclama  que a ABC está a tentar expandir a série de uma  totalmente diferente daquele com o qual foi concebido.
Creditos e tb para saberem mais :
http://televisionista.blogspot.com/2008/01/brothers-sisters-creator-baitz-leaves.html
Quinta-feira, 29 de Novembro de 2007
 Os torcedores do ABC's "Brothers & Sisters" saber Kitty Walker (Calista Flockhart), supostamente para amarrar o nó com o senador Robert McCallister (Rob Lowe) esta queda, mas alguns acreditavam os republicanos moderados comentador nunca ia deixar a nave para baixo. Agora, como essas imagens claramente prová - lo (a não ser que é tudo um sonho), o casamento não se realizam e ABC fixou a data. VIDEO: Será que ela vai ou não ela? Aqui está um novo sneak peek do episódio.
e as imagens do casamento :
creditos : http://televisionista.blogspot.com/2007/11/kittys-wedding-on-brothers-sisters.html
.Nº de pessoas que ja visitaram o meu blog
Free Web Site Counter
17 de outubro pelas11:43